Sell Structured Settlement & Annuity Payments
At Liberty Settlement Funding, we understand that life changes can cause your financial needs to change. When you sell your structured settlement payment rights or your annuity payments to Liberty, you can get the cash you need in one large lump sum. You can gain access to your money that otherwise could take years for you to receive. Many customers tell us there are no words for the peace of mind and the financial freedom they enjoy once they receive their money. Call (855) 851-3487 To Learn More.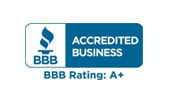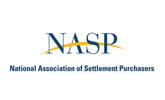 Why should I sell my structured settlement or annuity payments?
You may want to sell your future settlement payments for any number of reasons. Sometimes, you simply need a larger sum of money than your monthly structured settlements or annuity payments provide. Perhaps your child is going off to college or you experience an unexpected illness. Maybe you want to buy a home, pay your taxes or start a new business. Regardless of why you want to sell your annuity payments or structured settlement payment rights, we will work with you to build a solid financial plan.
Our customers use their money for a variety of reasons: to buy houses, make home improvements, pay high interest debts, make smart investments and build new lives for themselves. We take great pride in helping our customers turn their dreams into a reality. Contact us today so we can help you determine if selling your annuity payments or structured settlement is the right decision.